If you came across this blog post, you were probably searching something like "How Many Keywords Per Page?" or "Keyword Position Ranking Report".  Today, we are going to talk about why keywords are so important in SEO and how to use them to your advantage.
What are Keywords?
Keywords are the terms that people are searching for in Google.  They can be anything from "Apple" to "Search Engine Optimization For Beginners".  These keywords should be included in your content if you would like to rank for the search term.
What are Keywords Examples?
Some examples of keywords are the following:
Apple
Search Engine Optimization
Search Engine Optimization for Beginners
How Old Is Leonardo DeCaprio
Why are Keywords Important For SEO?
Keywords are important for SEO because they are how users will find your website. When a user searches a specific term, Google tries to display the most relevant pages on that specific topic. While there are many ranking factors in SEO, keywords are one of the most important ones. They not only tell Google what the page is about, but they also catch the reader's attention and keep them on the page.
Next, we will talk about what are good keywords, the different types of keywords, and how to find them.
What are Good Keywords?
Good keywords are keywords that match what searchers are searching for. However, they also need to be relevant to what they are searching. In our example above, you will want to understand what people are actually searching for when they Google the term "Apple".
They can be anything from 1 word long to 4 or more words.
What are the Different Types of Keywords?
There are two main types of keywords:
Short-tail keywords
Long-tail keywords
These 2 types of keywords describe the number of words in the search. Usually short-tail keywords are 1 or 2 words, while long-tail keywords are 3 or more.
Although short-tail keywords usually have a higher search volume, long-tail keywords have a higher conversion rate. The reason that long-tail keywords are better is that they are more specific. You are able to target a very specific term instead of a random word.
What are Meta Keywords In SEO?
Meta keywords are a specific type of meta tag that aren't used as much anymore.  They only show to search engines and not the actual user.  They used to be a place where SEOs could load all the keywords that they want their post to rank for.  This feature, however, has been taken advantage of and is no longer important.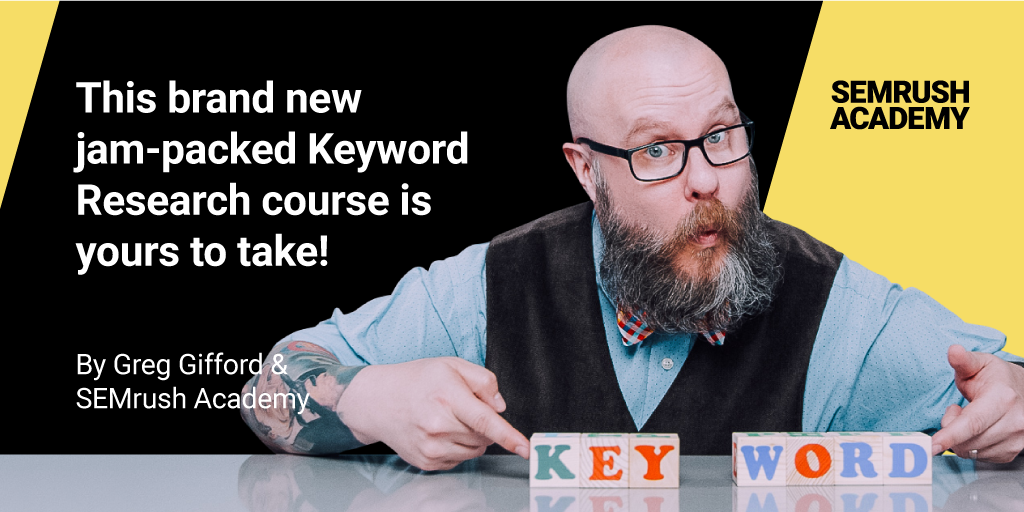 How Do You Find Keywords?
There are a few steps to finding the best keywords for your website or blog.
Find a good SEO tool
Select the country where you audience is based
Search for a vague keyword that you want to rank for (ex. Digital Marketing)
Filter by the keyword density or competitiveness. You usually want to be in the bottom 1/3. If your SEO tool bases it on a scale of 100, you will filter to anything under 33.
Filter by search volume. You usually want to set the minimum to about 100 searches per month. Anything less than this could be inaccurate so try to only rank for terms with 100 searches per month or more.
Group your keywords. If there are a bunch of similar keywords, you will want to keep track of ALL of them. These keywords are usually called LSI keywords. While you will not use all of them, you will want to try to use at least a couple.
Implement your keywords!
We suggest using one of our 3 favorite SEO keyword tools:
We love all 3 of these SEO keyword tools because they give you the most data on the keywords that you are searching for. If you are on a budget, Ubersuggest is going to be your best option. Ahrefs and SEMrush are seen as the 2 best keyword tools in the world.
Although SEMrush is slightly more expensive, it is great for local SEO and social media. If you are looking for to-the-point keyword research, Ahrefs is a great tool! It shows you all the information that you really need on one screen.
What are Best Free Tools For Keyword Research?
The best free tools for keyword research include
Ubersuggest
Answer the Public
Google keyword planner
WordStream's Keyword Planner
Soovle
Serpstat
Wordtracker
These are all tools that everyone from small solopreneurs to large marketing agencies use. While Ubersuggest is limited in what you can do with the free plan, the other 2 are completely free.
Questions are one of the best ways to rank in Google so Answer the Public is super useful! If you search for a term in this tool, they will give a huge list of questions that people are searching for.
Google keyword planner is a great tool that will give you the basic data of each keyword.
I have never personally used the other tools but I have seen great reviews of them. If the first 3 aren't doing enough for you, I do suggest exploring all of the options!
How Many SEO Keywords Should I Use?
In an ideal world, you would be able to rank for every search term in your niche, but that is definitely not reality.  An effective SEO strategy would target 3-4 different keywords.  You will want to have one main keyword that is included in your title, meta description, and headers.  You will want to include your other keywords in your headers and content.  We will go over how to do this next.
How Do I Include Keywords In My Content?
If you want to rank in Google, SEO will be key. Keywords are one of the keys to SEO and that is why we are going to talk about how to include keywords in your content. As we have mentioned in other posts, you will want to include your keywords in your title tag, meta description, slug, H1, H2, and content. I know this sounds like A LOT!
In case you aren't familiar with what your title tag, meta description, and slug are, you can check out this post that we created here at The MarketingU!
You will want to make sure that you are not just forcing your content into all of these elements. Try to make it flow as well as possible. If my main keyword is "Keywords", I will want to find ways to implement this as often as possible while making it sound natural.
Your H1, H2, and H3 similar to chapters and subchapters in a book. While you only want to include your H1 once, your H2s and H3s will likely be used multiple times. Think of your H1 as the title of the book, H2 as the chapters, and H3 as the subchapters.
What is Keyword Stuffing and Why Is it Bad?
Keyword stuffing is when you use the same keyword over and over again in your content. If your post is about SEO, you will not want to say something like SEOs love SEO because SEO allows you to SEO your into Google rankings. This WILL hurt your rankings.
Before Google became as smart as it is today, SEOs would do this and see huge increases in rankings. However, Google has caught on and attempted to ban this in their algorithm.
Keyword stuffing is bad because it doesn't give your users a good user experience. Google and other search engines realized that if they aren't showing users pages that are relevant to their keyword, they will stop using that search engine. You just want to make sure that your content is relevant and you will be fine.
What is The Ideal Keyword Density?
Keyword density is a calculation that search engines use to determine how often your keywords are used in your content. Take the total number of words on your page and divide it by the number of times that your keyword is used.
According to Alexa.com, the ideal keyword density is 1-2%. This means that for every 100 words, you don't want your keyword to appear more than 2 times. If your keyword is appearing too much more than that, you will be at risk of getting penalized for keyword stuffing. Be careful!
How Can you Use Keywords In Your Content?
We hope that after reading through our ultimate guide to keywords for SEO, you understand what keywords are, how to use them, and how to start ranking in Google.
If you do need any help with implementing keywords on your website, reach out to The MarketingU or tell us in the comments below!